Kojie San kojic acid soap has become increasingly popular in recent years due to its ability to lighten skin tone and reduce the appearance of dark spots and blemishes. However, with the rise in demand comes the rise in counterfeit products flooding the market. This can lead to consumers wasting their money on fake soaps that do not provide the expected results.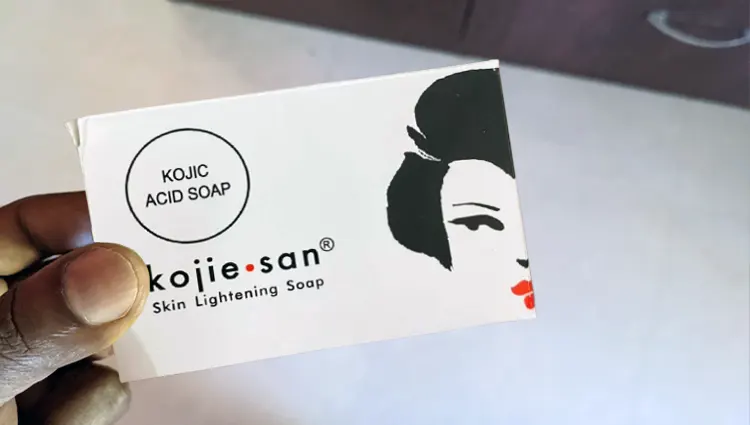 In this blog, we will discuss how to spot a fake Kojie San soap and where to buy genuine products.
Importance of Spotting Fake Kojie San Soap
The most important reason to avoid buying fake Kojie San soap is that it can be damaging to your skin. The ingredients used in fake products are not known, and there's no way of knowing what they might do to your skin.
Fake products are often made in unhygienic laboratories. This can lead to health risks among those who purchase these imitations.
Genuine Kojie San soap is formulated with real ingredients and has undergone rigorous quality control measures to ensure its authenticity and safety for use.
If you already have a soap bar and are not sure if it is real or fake, here's how to check:
1. Check the weight
You can tell if your soap is authentic by comparing its weight to another similar item. Authentic Kojie san soap usually weighs more than fake ones, so this is an easy way to spot a fake. Be sure to compare your product with one that has already been confirmed as genuine by a buyer.
It's worth noting that Kojie San soap comes in various sizes, including 45gms, 65gms, 100gms, and 135gms. Additionally, it is sold in different pack sizes such as 2 packs or 4 packs.
2. Check the ingredients list on the package
Another important factor is the ingredients label. If there are any unfamiliar or synthetic ingredients listed, it is likely that the soap is fake.
The ingredients list for a real Kojie San soap should consist of Cocos nucifera (Coconut) Oil, Water, Sodium Hydroxide, Fragrance, Kojic Acid, Glycerin, Xanthan Gum (and) Caprylyl Glycol (and) Glucose (and) Chondrus crispus (Carrageenan) (and) Phenoxyethanol (and) Ethylhexylglycerine, Cocodiethanolamide, Mineral Oil, Melaleuca alternifolia (Tea Tree) Oil, Cl 15985, Cl 19140, BHT
3. Check for a QR code
If you are not sure if the product is genuine, look for a QR code on the package. This is usually a sign of a genuine product. If you have a QR Code scanner app on your phone, use that! It will tell you if it's legit or not.
The QR code should lead to the genuine website of its manufacturer and not some other site that looks similar but is actually fake.
4. Check the color of the soap
The color of the Kojie San soap is orange. It's important to make sure that the product you are purchasing has the same color as the original soap.
Another thing to look out for is if there are any signs of discoloration or fading in your new product–this may indicate that it wasn't stored properly and has been exposed to sunlight or other environmental hazards, which can cause damage over time.
5. Look for a batch number and expiry date
Look for a batch number and expiry date printed on the packaging. If there is no batch number or expiry date, then it's likely that your soap is fake. It always comes with an expiration date printed on the back label. If your product doesn't have one—or if the date is really far away—you might be holding onto a fake!
Kojie San has a shelf life of approximately 3 years, and the date it was manufactured is printed in black ink near where its ingredients are listed.
6. Know the company behind it
Kojie San soap is made by BEVI – Beauty Elements Ventures Inc., a Philippine company established in 2007. They are the sole manufacturer and distributor of Kojie San soap products. To ensure that you're getting authentic Kojie San soap, check the packaging for the BEVI logo and distributor information.
7. Check the packaging
If you're buying the soap online, it's important to check for any inconsistencies in the packaging. If there are any signs of damage or tampering on the package, do not purchase it.
Examine the packaging for signs that it might be a knockoff. Check to see if the materials are cheap, or of poor quality; look at how well the printing was done.
Look for any misspelled words or grammatical errors on the packaging. If you see a product with an incorrect spelling, it's probably fake. Compare the fonts used on the packaging with the original product. If they're different, this could be a sign of a fake product as well.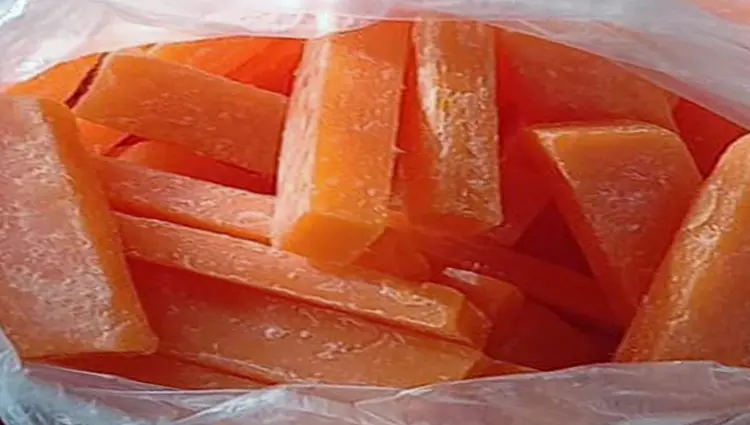 8. Compare prices
Fakes will often sell for much less than the real thing because they don't actually work as well. That's why it's important to be wary of deals that seem too good to be true. Kojie San soap is sold at an average price of $4 per 65g bar.
Of course, price alone is not always a guarantee of authenticity. Some sellers may offer a discount or promotion, which can bring the price down temporarily. However, if the price is significantly lower than the average, then it's likely that you're being offered a fake.
9. Check for an unusual fragrance
One way to tell if a Kojie san soap is counterfeit is by smelling it. Kojie san soap has a pleasant citrusy scent that isn't overpowering. If you find the smell of your soap to be chemical or different than what you're used to, it could mean that it's counterfeit.
10. Feel the soap to see if it is smooth
The texture of Kojie San is a key indicator of its authenticity. When you touch the soap, it should feel smooth and silky. If the soap feels too rough or grainy, it's likely that it's a fake product. Counterfeiters often use cheap ingredients to mimic the texture of the original product, resulting in a rough texture that's not consistent with the genuine product. The larger, 135-gram bar has the stamp while the smaller 100 and 65 gram bars do not.
11. Make sure it comes from the Philippines
If you're buying a Kojie San soap that wasn't made in the Philippines, then it's probably not authentic. The only company allowed to manufacture and sell Kojie San is Beauty Elements Ventures Inc., located in San Pablo City, Philippines.
12. Look for the logo
The Kojie San logo is another important sign to look for when determining if a product is genuine or fake. The logo should be clear and well-defined, with no blurring or smudging. The font used in the logo should be consistent with the original product, and the logo should be placed in the same position as it is on the genuine product.
Counterfeiters often use low-quality printing techniques to produce their imitation products, resulting in a blurry or smudged logo.
Where to Buy Genuine Kojie San Soap?
To ensure that you are buying a genuine Kojie San soap, make sure to purchase it from an authorized retailer or directly from the manufacturer. Avoid buying from unknown sources, as there is no way of knowing if they're selling you fake products—or not! You can also check the store's reviews before making a purchase.
If you are unsure about the authenticity of your Kojie San soap, contact their customer support team at (02) 527-5080 / (02) 832-9274 / (02) 831-3388. They will help verify if it's genuine!
Conclusion
In conclusion, spotting a fake Kojie San Kojic Acid Soap is crucial to avoid wasting your money and potentially harming your skin. Look out for signs such as packaging, ingredients label, color, and scent to ensure that you are buying a genuine product. Always buy from reputable and authorized sellers to guarantee the authenticity and quality of the soap. With these tips, you can confidently use Kojie San soap and achieve the desired results.