Manuka honey is famous for its antibacterial properties. Studies indicate that a bioactive compound called methylglyoxal (MGO) is responsible for its healing properties.
I've always been a big fan of manuka honey, but recently, I've seen it popping up in so many different beauty products —from face masks to soaps.
So I went on a mission to find out which soaps were worth the hype, and whether or not they were actually doing anything for my skin. I decided to test some of these soaps for myself to see if they were as effective as advertised. I also looked at reviews online from people who had also tried these soaps, in order to get a more objective perspective on whether or not they worked well and what kinds of results you might expect from using one.
Here are some manuka honey soaps that I've found to be worth considering:
1. Wild Ferns Rotorua Mud Soap with Manuka Honey
When I was in New Zealand last year, I had the pleasure of visiting Rotorua—a place known for its geothermal mud. It's home to many thermal pools and mud baths, which are said to be more effective than the Dead Sea mud.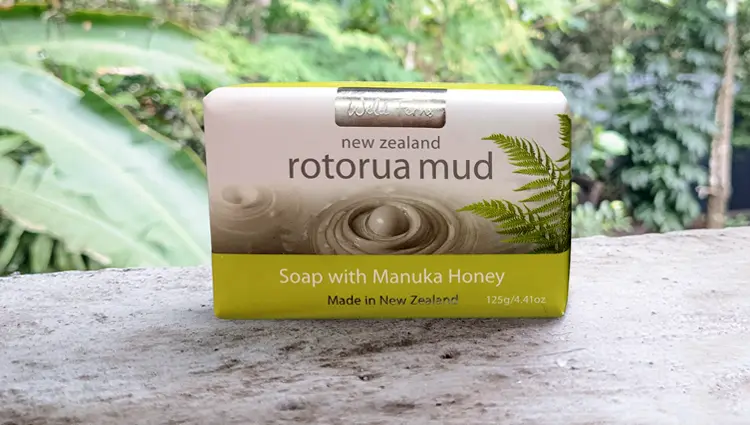 When I first used this soap, it reminded me of being in Rotorua, because the smell was very similar. It smells just like clay, but it feels incredible on my skin. The lather is creamy and rich—it feels almost like you're getting a mini spa treatment every time you wash your face.
The soap is palm-sized, which makes it easier to hold in the shower than bigger bars of soap. It works well on both face and body and cleanses well without drying out my skin or leaving any residue behind.
The only thing that could be improved is the labeling on this soap. It does not say how much concentration of manuka honey it has or which grade—it might be a high-grade product, but we don't know for sure.
The brand also offers a pure manuka honey soap, which is slightly more fragrant than this one. If you want something more subtle with the benefits of Rotorua mud—then this one is definitely the way to go!
2. Goat Soap with Manuka Honey
Goat Soap is a popular soap maker in Australia, and their manuka honey version is especially well-liked by customers. It's made with goat's milk, which has a pH balance that closely resembles that of healthy human skin. That means it will help keep your skin balanced whether it's too acidic or too alkaline, which can cause problems like acne, itching, or irritation.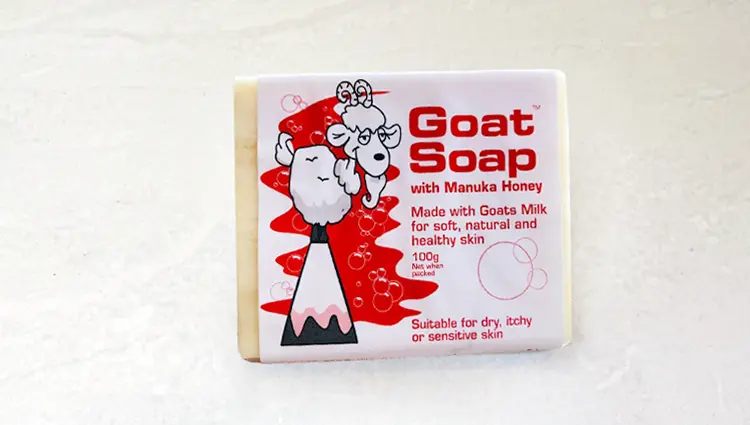 The soap also contains lactic acid—a natural exfoliant that helps skin remove dead skin cells and fade dark spots. It's suitable for dry, itchy, or sensitive skin. It doesn't upset my psoriasis at all and leaves my skin feeling smoother.
The scent is subtle but pleasant; you can definitely smell the honey in there! The suds feel really thick, but they rinse off quickly and don't leave any residue behind.
The biggest bonus for me is how long it lasts! The bar itself isn't huge but it's dense enough so that even though I use it every day sometimes twice a day, there's still plenty left after two weeks
3. SheaMoisture Manuka Honey & Mafura Oil Shea Butter Soap
I'm a big fan of Shea Moisture products and especially their shea butter soaps. This soap is a great value and has a very pleasant fragrance that isn't too overpowering—it's a rich blend of manuka honey, African rock fig, and mafura oil, which all smell heavenly together.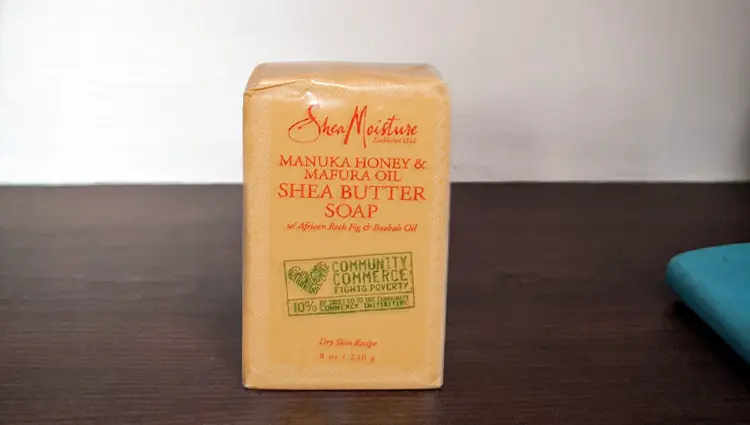 It's probably one of the biggest bars of soap I've ever seen—and it's dense as hell! Each use feels like a luxury because it lasts so long.
The African rock fig provides gentle exfoliation while the shea butter moisturizes. It's also great for use during the winter months because it doesn't dry out your skin or make it feel tight after washing.
I have no idea how they do it, but this product definitely keeps my scalp smelling fresh for days after washing my hair. I recommend this soap to anyone looking for an easy way to cleanse their head without stripping away all of its natural oils.
4. Dr. Organic Manuka Honey Soap
I recently tried out Dr. Organic's manuka honey soap, and I was impressed by how clean my skin felt after using it. This product is great for clearing up infections, rashes, and dryness—plus it has a lovely lather that leaves your skin with the scent of honey while you shower!
The only thing that I would change about this product is that they claim it's bioactive 30+, which is a kind of misleading grading system for manuka honey. But other than that, this is an excellent product and I highly recommend you try it out!
I'm also impressed with the variety of other products they have, including a tea tree-based soap and a face wash that features manuka honey as its main ingredient. It costs around $3.99 per 100g bar, which is fairly reasonable considering the quality of ingredients used in the product.
5. Australian Botanical Manuka Honey with Jojoba Oil Soap
This bar is seriously heavy. It's not just the weight that you notice, though—it's also the smell. The scent is strong and long-lasting, but so pleasant that you feel like you've been transported to a spa while using it.
My entire family loves this soap too (even my picky husband), and my kids have actually been asking for it. It leaves your skin feeling clean and refreshed, but not dried out or tight.
The fragrance has a masculine quality to it, but it's not so strong that women couldn't use the soap. It's also really nice that the brand clearly states the grade of manuka honey used in the product—UMF 10+—so we can be sure we're getting what we pay for.
The most amazing part about this soap is how long it lasts. You only need one bar for two to three weeks, which makes it a great buy. Each bar of soap weighs 6.6 ounces and costs approximately $4.60.
Final Thoughts
Manuka soaps are popular in New Zealand and Australia. Only a handful of companies sell these products in the U.S., so it's worth checking online to find something you like. If you're buying a Manuka soap, make sure to look for the UMF grade on the packaging. It can be difficult to tell if a bar is real or not, so check reviews and ask questions before making a purchase.
I hope that this article has helped you find a soap bar suitable for your need. Have you tried any of the products listed above? How has your skin reacted to them? Please leave a comment below and let me know.