There is a famous saying "Health is Wealth". We have been accustomed to this saying from our childhood days, but not everyone could relate to it's literal meaning. It means no matter how much wealth you have in your side, if you are not rich in health you will not be able to embrace your life. There is a misconception among large group of people that being healthy is all about how physically fit a person is. Being healthy doesn't means the absence of physical concerns, but it is a state of complete physical, mental and social well being – as defined by WHO (World Health Organization).
Meet Our Content Team
Get to know the talented individuals who power Good Health Academy
Melanie Dixon
Medical Office Assistant Diploma, First Aid Level II for Humans
A professionally published online content writer who also enjoys writing speculative fiction. Besides numerous published articles and short stories she also has two published books under her full name of Melanie Dixon: The Aquaria Chronicles; and Just One More Purr: Chronic and Terminal Illness Support for Cats and the Humans Who Love Them.
Sapna Jayaram
PGDM, B.Tech
After a brief stint in a corporate role, Sapna decided to pursue her biggest passion—Writing! She is now a full-time freelance writer, engaging her diverse educational qualifications and extensive travel experiences to create content that inspires and educates. Constantly on the lookout for new things to learn and fresh ideas to explore, her philosophy is that is never too late to do what you love.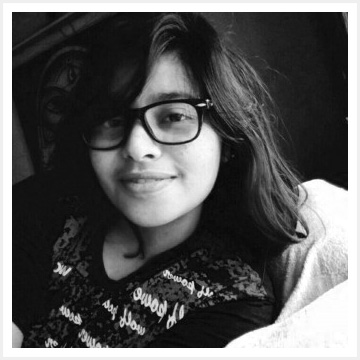 Mahasweta Bose
B.A. (English Literature)
Mahasweta started her career as a freelance writer at the age of 18 and fell in love with it so much that she hopes to continue it till her 80s. She has done her graduation in English Literature and humbly tries to create literature in her solitary time. Apart from writing, she also enjoys traveling, eating and laughing. Writing for the web gives her the opportunity to learn and explore new things every day.
Being healthy is not just about having a fit body, but it is also about having a stable mental health. In order to have a good health, people have to be conscious of the diet they take and their lifestyles. To a large extend, the background in which an individual was brought up plays an important role in deciding how healthy he/she is. Over the years, our lifestyle has changed and we tend to ignore the value of having a healthy living in one way or the other. Having said that there is an increasing need on realizing the potential harmful lifestyle's that could lead to poor health conditions and make necessary steps to improve the lifestyle as advancement in health sector alone can't improve the health of people.
Good Health Academy is for those kind of people, who wants to achieve perfect health from easy and efficient tips from experts. We know that some valuable tips on maintaining health and diet rich nutrition can make you happier and stronger. Here you will find everything related to health and well-being. Get your daily dose of health related topics and tips. Stay up-to-date on the latest trends and get solutions for all your health related queries.