Facial and body masks can provide many benefits to the skin. Aztec clay is one of the most beneficial clay masks as it's not only made from natural bentonite clay, but its properties have been of value for centuries. Clay masks are most commonly used on the face, but can also be used on the hair and the body. They can help to clear up skin conditions such as acne.
Using aztec clay is safe and easy to use, as well as being affordable. A large two pound container will last you for several months so you can make it into a variety of skin mask recipes.
What is Aztec Clay?
Aztec clay is sold in a container with a twist lid. It contains only 100% natural calcium bentonite clay, free of any additives, fragrances, or animal products. One container can last you several months. While you can use the powdered clay directly from the container, it's better to make it into special clay masks that can be tailored to suit your skin's needs. This will also extend the lifetime of your clay.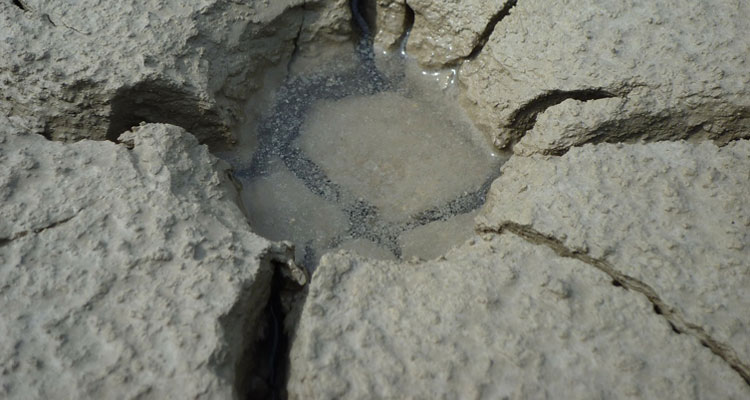 Bentonite clay can contain calcium and sodium, though the more common type used for cosmetics and skin care is calcium bentonite. This type of clay is mined from many parts of the world. It's often found in the USA, including the states of Wyoming, Montana, Texas, and Arizona. It's also found in many countries around the world, including France, Egypt, India, etc.
Bentonite itself is a soft, porous and light colored rock. It's made of minerals from the montmorillonite or smectite group, and colloidal silica. It was formed during the alteration of igneous materials, or volcanic action. It's ground up into powder form and then sold in containers. Since this clay contains basic minerals, it's safe to use externally. The consumer can mix up their own clay mask recipes.
Benefits of Aztec Clay Masks for the Skin or Hair
There are many benefits to using an Aztec clay mask for skin or hair. Bentonite can actually lure out the positive-charged contaminants on your skin, due to a ionic pull. It can also energize the body, and has an alkalinity of 9.7 pH. It will draw the blood flow towards the cheeks and T-zones of the face due to constricting the skin and tissues.
It helps to heal acne-prone skin and eases the appearance of scars. It can also help to control skin sebum production.
Not only is an Aztec clay simple to use, but it doesn't leave an uncomfortable film on the skin after treatment. It is non-oily and non-greasy.
How to Make an Aztec Clay Mask
The best way to utilize your bentonite clay is to make it into a clay mask. The recipe does not need to be complicated. The best part of making clay masks is that you can adjust the ingredients to suit your skin, whether it's normal, dry, or oily.
You can also add essential oils which can provide a variety of soothing properties. They can make your facial mask smell divine, while the essential oils can also provide a calming influence and other beneficial properties such as moisturizing or anti-bacterial.
This is a simple clay mask for any part of the body. You can try this one first, and then later, add additional ingredients to create the other recipes that focus more on providing solutions for particular skin conditions on specific regions of the body.
Ingredients for Making an Aztec Clay Mask
Gather together the following ingredients to make your Aztec clay mask.
Three tablespoons of Aztec Secret Indian healing clay.
Three tablespoons of apple cider vinegar.
One plastic or glass bowl.
One wooden or plastic mixing spoon.
Method for Making an Aztec Clay Mask
Follow the following steps to make your Aztec clay mask. Don't worry, you're almost done!
Mix the Aztec clay and the apple cider vinegar together in the bowl. Use your spoon until you reach a chunky consistency, until all powder has been mixed in.
Don't over-mix or let it dry out.
You're now ready to apply it to your face.
How to Apply Your Aztec Clay Mask
It's simple to apply to your face.
Apply the clay mask to your face with your fingers.
You can use a cosmetic sponge or cotton ball if you wish.
Apply the face mask down your neckline if you have extra.
Take a break and let your clay mask sit for 20 to 30 minutes.
It's normal to feel a tingling sensation on your skin as it dries.
The clay mask will contract as your face absorbs the trace minerals.
After the time is up, or before the clay mask completely dries up, you'll want to wash it off with warm water and a soft washcloth.
It's recommended that you use the Aztec clay mask once a week.
Soothing Aztec Clay Mask for Face
It's simple to alter the clay mask for a relaxing facial mask.
Before you mix up the Aztec clay and apple cider vinegar together add three drops of lavender oil.
Mix up your mask into a spreadable consistency and spread it onto your face.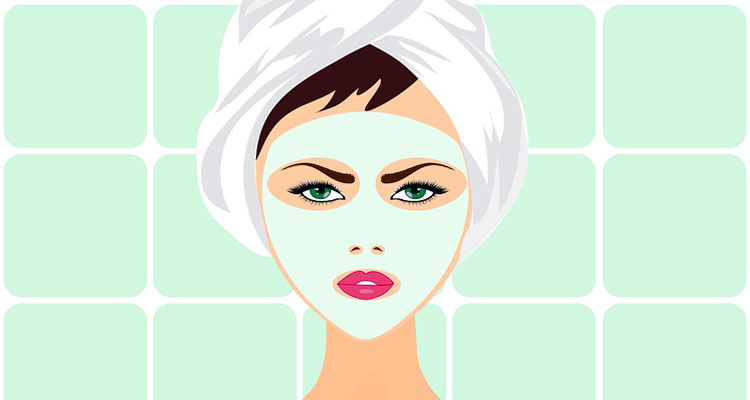 How to Use
Don't do other activities while you're waiting for your mask to work.
Sit or lie down and relax.
Leave it on for the same time frame as a regular mask, about 20 to 30 minutes.
Rinse off with warm water.
Benefits of a Soothing Aztec Clay Mask
The lavender essential oil in the clay mask will not only help you to relax, but it can also help to counteract stress and a bad headache.
Aztec Clay Mask for Acne
Aztec clay can be particularly beneficial for people who suffer from pimples on their face. It can help them to heal up, decrease oil production, and keep the face looking clear.
How to Use
Begin by setting aside your usual ingredients to make the mask, and then making one change. It's as simple as the other mask recipes.
Pour a few drops of tea tree oil into your Aztec clay and apple cider vinegar mixture.
Mix up until you reach a consistency that is easy to smooth on your face.
Ensure you leave no powder, as the bentonite clay is activated once it's mixed with liquid.
Leave your acne-fighting mask on your face for about 20-30 minutes.
Rinse off with warm water.
Benefits of an Aztec Clay Mask for Acne
Using an Aztec clay mask for acne will help your skin to unblock its sebaceous glands which leads to acne, disinfect the pores which will kill the acne-causing bacteria that loves sebum build-up, and help to dry out and heal up whiteheads, blackheads, pimples, and other types of blemishes.
Aztec Clay Mask for Hair
Aztec clay can also be used on the hair. The best method is also by mixing up a clay mask, similar for the skin, but the mask goes on the hair instead.
Ingredients Needed
Gather today the following ingredients and mix together in a bowl.
1/2 cup Aztec clay.
1 tablespoon coconut oil.
1 tablespoon castor oil.
6 tablespoons of apple cider vinegar.
3 tablespoons of water.
How to Use Aztec Clay Mask for Hair
Since there are more ingredients, you'll want to mix up the ingredients differently than the other clay masks above, so you don't lose out on its activation properties.
Place the clay into your bowl first.
Add the oils next.
Add the apple cider vinegar, but before you add the water, let it foam up a bit.
Allow it to begin its reaction.
Finally, add the water.
You can use your hands and apply it to wet or dry hair.
Apply it from the roots to the ends of your hair.
Leave on the mask for 20-30 minutes.
It will be easier to rinse out your hair in the shower.
Use warm water and rinse thoroughly.
Do not leave any clay in your hair as it will dry up and look awful.
Once you think you have all the clay removed, use your regular conditioner.
Let your conditioner sit on your hair for about five minutes.
Rinse again.
Benefits of Aztec Clay Mask for Hair
After you use your Aztec clay mask for hair, you'll discover that your hair will feel ultra-moisturized, super hydrated, soft, and frizz-free.
Other Benefits of Aztec Clay
Using Aztec clay can also have many other benefits. You may even discover a few more not outlined here.
It can be used to treat and soothe cuts, wounds, bruises, muscle pulls, and carpel tunnel syndrome.
It's effective for other types of skin conditions, such as rashes, insect bites, eczema and psoriasis.
Using Aztec clay is also inexpensive. Each two pound container is about $12, and it will last you several months.
Your cosmetic clay masks will be fresh each time you use them, because the bentonite clay is sold as a powder in the container, and is only fully activated once you add a liquid.
Where to Buy Aztec Clay?
You can purchase Aztec clay in a two pound container from many health or natural food or grocery stores. If you don't want to waste time driving all over town trying to find it, you can save some money and purchase it on Amazon quite easily.
Important Notes
Just like with any health care or cosmetic product, you want to exercise caution when using them. The Aztec clay masks on this page are meant to be used externally. If you're seeking to use bentonite internally, have a search on Google to find more specific recipes.
Aztec clay can become quite drying to the skin if it's left on beyond the recommended time frame. What can happen is that it completely dries up on the skin, and can then become uncomfortable, and difficult to remove. The clay mask works best as it's actually drying, and when the internal minerals are being activated. Beyond that point, you've lost its beneficial properties. Ensure you wash it off your face once the 20-30 minutes of time is up.
You'll want to store your Aztec clay container in a dry spot in your home, away from moisture or humidity. Keep it in a dark cupboard. You don't want the clay to clump up inside the container and then lose its valuable properties before you've had a chance to use it. Don't leave it on the bathtub, and ensure you screw the lid back on firmly after usage.
Bentonite clay can be activated if you mix it up in a metal bowl or use a metal spoon. To avoid activating it before you have a chance to apply it to your face or hair, never use a metal spoon or metal bowl. Always use a glass or plastic bowl, and a plastic or wooden spoon.
Before washing huge clumps of Aztec clay down the drain you'll want to ensure that it's washed slowly from skin or hair, to avoid clogging up the drain. Some people may wish to cover the drain with a face cloth, to slowly filter the clay down the drain.
Making Aztec clay masks for the beauty and care of your skin can be a fun and relaxing experience. There are many benefits of Aztec bentonite clay for the skin. It's beneficial for people with normal or problematic skin, and skin masks are simple and easy to mix up, often with ingredients or supplies that you already have in your kitchen. Give it a try and see for yourself how your hair, face, and skin can all look healthy and glowing, without the addition of makeup.