Hello everyone! As a devoted advocate of natural skincare, I recently dabbled in a product that possibly counts as one of the best experiences in my skincare odyssey. The product is none other than the Origani Manuka Honey Peel. At first, skepticism ruled; the idea of honey as an essential ingredient in skincare products seemed rather novel. But as they say, you never know until you try.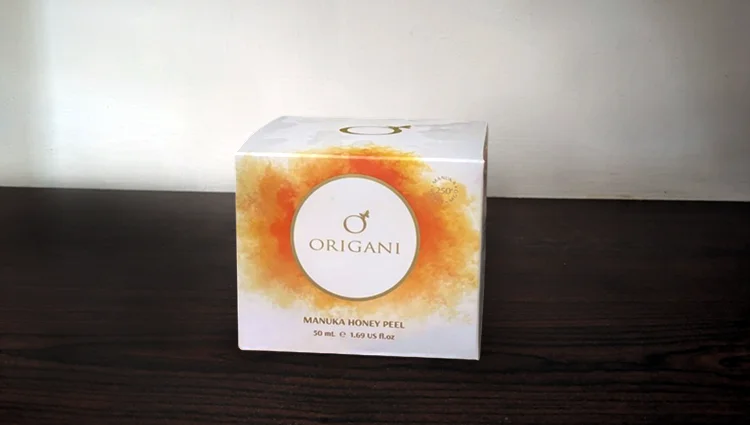 Before diving into the product review, let me share a little about the star ingredient here, the Manuka Honey. Manuka honey is truly one of nature's marvels, a product of New Zealand's buzzing bees that are drawn to the nectar of the Manuka tree. Not all honeys are made equal, and Manuka honey certainly stands at the peak of them all. It boasts exceptional levels of Methylglyoxal (MGO), a compound known for its potent antimicrobial properties, which is the primary beneficial element in manuka honey. In this particular product, the MGO rating is 250, indicating 250mg of Methylglyoxal for every kilogram of honey used—a solid potency for a skincare product. Apart from microbial action, manuka honey is an unsung hero when it comes to anti-aging.
Packaging and Size
First things first, I want to talk about how stunning the packaging for this product is. The container itself is pretty, with a golden, hexagonal lid that pays homage to the bee's hive. Sitting on the vanity, it would appeal to anyone walking into the room. It gives off a seriously luxurious vibe, which I absolutely love. The size of the container is 1.69 fluid ounces, which might not seem like a lot, but when used as recommended, it does last quite a while.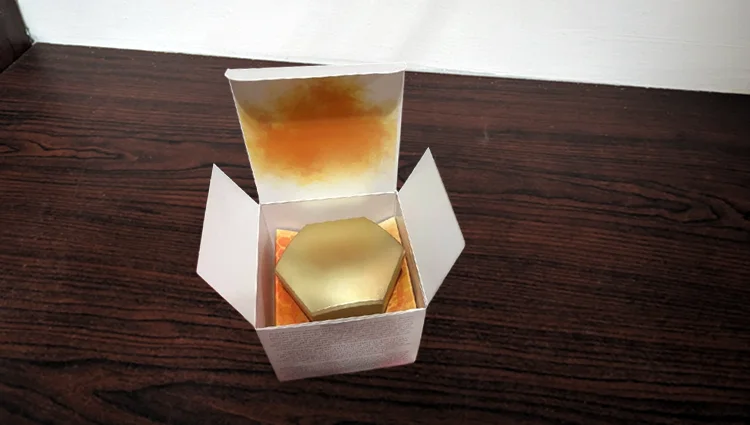 Key Ingredients
In addition to Manuka Honey, the product features other beneficial ingredients including Bladderwrack extract—which clarifies your skin by detoxifying it—as well as Lotus flower and Aloe extracts, both of which ensure that your skin is deeply hydrated.
There is no information about the exact origin of Manuka honey used in this peel, but it may have come from either Australia or New Zealand. However, since this product comes from Australia there's a high likelihood that Australian manuka honey was used to make it.
List of Ingredients
Aqua (Water)
Carbomer
Cetrimonium Chloride
Leptospermum Scoparium Mel (Manuka Honey)
Mel Extract (Honey Extract)
Nelumbo Nucifera (Lotus) Flower Extract
Fucus Vesiculosus (Bladderwrack) Extract
Aloe Barbadensis (Aloe Vera) Leaf Juice
Glycerin
Phenoxyethanol
Fragrance, Ci 14700, Ci 15985
Personal Experience
The experience of using the Origani Manuka Honey Peel has been quite pleasant. I found it very easy to apply, thanks to the included applicator. The product had a slightly grainy texture, but once it was massaged into my skin the granules dissolved, proving to be gentle. Its faint fragrance, while enjoyable, led to a bit of a guessing game. I do wish there was clarity on whether it's natural or synthetic. Also, make sure to follow the directions and remove the peel within the recommended 10 seconds, because if you wait too long, it becomes difficult to remove.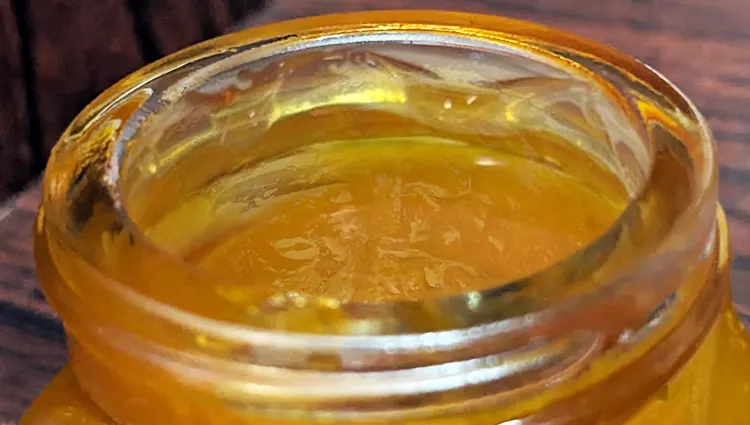 The application process is relatively straightforward. You cleanse your face, lightly pat it dry, take a hefty scoop of the product with the provided spatula, and massage it using circular motions onto the main points of your face for about 10 seconds until the granules disappear. Try to avoid the dense hair region. Although a bit clunky, it works best in small sections – starting with the cheeks, then the T-zone, and finally the forehead. As you massage, the dead skin and dirt lift off and form tiny balls much like the eraser crumbs on paper. Remember to rinse with lukewarm water afterwards. I also prefer to make this a pre-shower ritual, as it's simpler to rinse off under the shower.
Effectiveness
I must admit that I am amazed at how quickly this product works. It's as if the exfoliant acts like a lactic acid product that removes the top layer of dead skin in a matter of seconds. It left my skin feeling incredibly soft and free of rough patches. What truly impressed me, however, was that it didn't cause any irritation or redness—a common issue I've experienced with other exfoliants.
After using the peel, I noticed that my skin was not only supple and elastic but also moisturized for hours on end. Over time, my complexion became noticeably brighter and clearer, which was a delightful surprise.
Price and Value
The only drawback I can find with the Origani Manuka Honey Peel is its price. At $100 for 1.69 ounces, it is definitely on the expensive side. Being marketed as a luxury item, it carries a premium price tag to match. Also, it's worth noting that Australian products come with a higher price overseas.
No doubt, people with more modest budgets might hesitate. Consider though, Origani has stores and shopping centers in malls around the globe, where they usually offer discounts if you're hesitant to pay the full price. Since they recommend using the product once a week, it should last you a while. The peel has a shelf life of 12 months after opening, and it should be stored in a cool, dry place at room temperature, away from direct sunlight.
Final Thoughts
Wrap up those loose ends—what's the overall impression? Simply put, if you can stretch your budget, the Origani Manuka Honey peel does live up to the hype. It's been a game-changer for me, and even though it's a luxury item, I'd vouch for its quality and efficacy. Yes, the price tag is a sticking point for some, but for the skin benefits offered, it's worth consideration.
However, bear in mind, skincare products are not miracle workers – consistent use and regular skincare routine is key to obtaining the best results. This honey-infused peel packs quite a punch and could just be the product your skincare shelf was needing. And remember, just like any skincare product, it is important to patch test and make sure your skin isn't sensitive or allergic before using.