I have an insanely oily skin frequently resulting in acne breakouts! What have I not tried? Facial, this cream, that lotion, expensive face washes, beauty masks, you name it. It's not like all those didn't work at all. It's just that none of them provided a long-term solution. I needed something stronger, a long-term fix.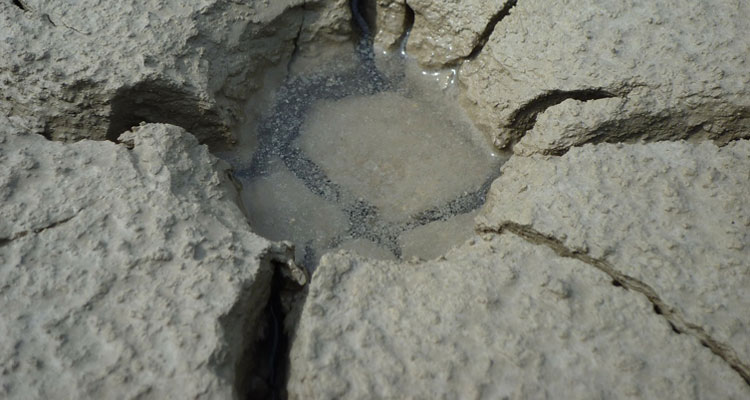 So I did what I always do whenever I'm confused and clueless. I Googled. A little Google search made me come across the Aztec clay mask. Apparently, it has its separate fan base, people swear by it, it works like magic.
I read tons of great reviews about it. But before joining the Aztec mask fan club, I tried to understand the product first. After all, I am not going to put just about anything on my face only because it has a massive fan following.
So here's what I found out about this mask:
What is an Aztec Clay Mask? What Makes It Stand Out?
The Aztec clay mask is made from pure calcium bentonite clay. Bentonite clay is medically proven to have substantial healing properties for skin and hair. In addition to calcium, this clay is also loaded with other essential minerals; including iron, sodium, magnesium, and potassium.
It is a detox mask that absorbs all the impurities from your skin pores once applied in the form of a mask. Since it contains only minerals, you don't have to worry about side effects.
Most Aztec clay available in the market comes in the form of powder, and one container can easily last you for years. This made me even more excited about buying a box for myself, and I bought it eventually.
For topical use, people have suggested several Aztec clay mask recipes, which I am going to discuss later on in this article.
How Does Aztec Clay Work?
In a nutshell, Aztec clay replaces skin impurities like toxins, toxic byproducts (like free radicals), dirt, grime, and grease with fresh oxygen and minerals.
Let me explain how in detail.
Aztec clay produces an electric charge when it comes in contact with any fluid. Let's say, we'll use water or apple cider vinegar to charge up the clay. When mixed with water, the electrical components of the clay change. As a direct result of this reaction, the negative ions of the clay bond with the positive ions of your skin toxins.
Think of it this way: when you put on an Aztec clay mask on your skin, all the impurities in your skin are absorbed by the clay. The toxins, dirt, and grime are replaced with essential minerals. These minerals provide nourishment, making your skin look beautiful, blemish-free, and healthy.
Simple, isn't it? Now, let's take a quick look at the skin benefits of Aztec clay:
Incredible Beauty Benefits of Aztec Clay
There are many benefits of using an Aztec clay mask on the skin, especially on oily skin. Using the mask for about 20 minutes once or twice a week can solve skin conditions like acne, pimples, blackheads, uneven skin tone, rashes, redness, inflammation, and even contact dermatitis. Not just for the skin, this fantastic clay is excellent for your hair as well.
Below I've listed and explained the key benefits of Aztec clay:
Unclogged Skin Pores: Bentonite clay is a godsend for people with oily skin. As you might already know, oily skin is an ideal breeding ground for acne. Bentonite clay mask reduces the blemishes by unclogging the pores by shrinking their size.
Curing Skin Infections: Aztec clay has excellent antibacterial properties, as well. When applied to the skin, it can heal skin infections like dermatitis and allergies. If you are taking medicines for it, using this clay mask can promote faster healing.
Restricting Excess Products of Sebum: Blackheads, whiteheads along with acute acne become very common when your skin produces too much sebum (natural oil of skin). Such an excess amount of sebum encourages bacteria growth on your skin, resulting in pimples, redness, itching, and many other skin ailments. Aztec clay mixed with plain water is known to normalize sebum production, thus keeping your skin soft, supple, and blemish-free.
Skin Nourishing: The Aztec clay mask is packed with minerals that provide adequate nourishment to your skin and hair. It works as an exfoliator by removing dead skin cells and exposing the healthy, glowing skin underneath.
Skin Softening: Bentonite clay contains silica. It is a trace mineral that can strengthen the connective tissues of your face muscles. Since this clay mask is easily absorbed, your skin will get the maximum benefit of silica and eventually feel much softer and toned than it used to before.
Healing of Scars: This is one of the lesser-known yet most astonishing benefits of Aztec clay. Not just acne and pimples, this magic mask can also fade acne and pimple scars. It can even heal minor nicks and cuts and flea bites on your skin. By drawing away all the toxins from skin pores, it speeds up the recovery process of your skin tissues.
Even Skin Tone: Due to constant exposure to pollution, scorching sun, and regular dirt and grime, our skin starts looking dull and discolored over time. The powerful exfoliating quality of bentonite clears off all the junk from your skin surface, thus revitalizing your skin and making you look younger. Many have claimed to get even skin tone and stretch marks-free, healthy-looking skin after using this mask for 2-3 months.
Treating Serious Skin Conditions: It's useful for severe skin conditions like Eczema and Psoriasis.
Beautiful Hair: As I said earlier, this clay works like a charm on your hair as well. It deeply nourishes your hair, hydrates the scalp, and fights frizz.
6 Effective Ways to Use Aztec Clay Mask on Your Skin
1. Aztec Clay Deep Cleansing Face Mask
This clay mask deeply cleanses your pores to remove dead skin cells. Apply it 1-2 times a week to get rid of dull, unhealthy-looking skin, inflammation, pimples, blackheads, and whiteheads. This mask is suitable for all skin types.
Things You'll Need :
1 tablespoon of Aztec clay.
1 tablespoon of pure apple cider vinegar or water.
One ceramic, plastic, or wooden bowl for mixing.
One spatula.
Steps :
Mix the clay and apple cider vinegar in a bowl. You should use water instead if you have hypersensitive skin.
Blend the ingredients thoroughly until you achieve a smooth consistency. Make sure there are no lumps.
Apply the mask all over your face, neck, hands, and even armpits if you want.
Let it dry for about 20-30 minutes.
Soak a sponge in warm water and wash off the mask with it.
Pat dry with a towel and finish off with a moisturizer to hydrate your skin.
Important Note: You can add two drops of tea tree essential oil in the above recipe to make an acne-clearing mask.
2. Aztec Clay Mask for Acne
Here's another acne-clearing Aztec clay mask recipe if you are experiencing severe acne problems. This recipe includes activated charcoal. Like Aztec clay, activated charcoal also detoxes your skin pores by attracting all the impurities through a process called adsorption. We will also use a probiotic capsule in the recipe to increase the acne-fighting power of the mask.
Things You'll Need :
1 tablespoon of Aztec clay.
1 tablespoon of activated charcoal powder.
2 tablespoons of apple cider vinegar.
2 drops of your choice of essential oil.
1 probiotic capsule.
Steps :
Crush the probiotic capsule and turn it into a fine powder.
Mix the probiotic capsule powder and activated charcoal powder in a bowl.
Add the apple cider vinegar. You can add more than one tablespoon to make a smooth paste if needed.
Add two drops of essential oil.
Use your fingers to spread the mask all over your face.
Let it dry for 15 minutes.
Wash it off with cold water and a washcloth.
Apply a moisturizer afterward.
3. Aztec Clay Mask for Dry Skin Problems
Aztec clay also works wonders on dry skin. For this particular recipe, you can use any of the following essential oils: palmarosa, geranium oil, sandalwood oil, or Roman chamomile.
Things You Will Need :
Your choice of essential oil.
1 tablespoon rosehip oil.
1 tablespoon Aztec clay.
1 tablespoon rose water.
Steps :
Combine the clay, rosehip oil, and essential oil in a mixing bowl.
Add the rose water to make a fine paste.
Use your fingers to apply the mask to the targeted areas.
Let it rest for 15 minutes.
Rinse with lukewarm water, and pat your skin dry with a towel.
Apply a moisturizer.
4. Aztec Clay Mask for Wrinkles
In this recipe, we will use Vitamin C and Green tea. Both of these are excellent sources of antioxidants. These antioxidants fight the signs of aging (like wrinkles, age spots, and sagging skin) by preventing the breakdown of the collagen fibers of the skin. Antioxidants also remove free radicals that disrupt skin tissues.
Things You'll Need :
1 Vitamin C capsule.
2 tablespoons of chilled green tea.
1 tablespoon of Aztec clay.
1 tablespoon of your choice of essential oil, preferably sandalwood, rose, or cypress oil.
Steps :
Crush the Vit-C capsule into a fine powder.
Combine Vit-C powder, clay, and green tea in a small bowl to make a paste.
Add essential oil to the mixture and stir.
Apply this paste on your skin using your fingertips.
Let it rest for 15 minutes.
Rinse with cold water and finish off with a moisturizer.
5. Aztec Clay for Treating Bug Bites, Poison Ivy, Stings, Cuts, and Burns
Many dermatologists recommend this Aztec clay treatment as a quick remedy for insect bites, Poison Ivy rash, and burns.
Things You'll Need :
2 tablespoons of Aztec clay.
A wet washcloth, wet gauze, or damp towel.
Steps :
Apply a thick coating of Aztec clay powder on the affected area.
Use a wet towel, cloth, or gauze to wrap the skin.
Let it rest for about 2 hours and wash it off.
6. Aztec Clay Detox Bath
This detoxifying bath can be a little messy, but trust me, the aftereffect is worth all that mess. It is mainly helpful for the heavy metal detox of your body. You can also use the same recipe as a foot soak for glowing, gorgeous, and, most importantly, smell-free feet.
Things You'll Need :
A bathtub filled with regular, room-temperature water.
1/4th cup Aztec clay powder.
A few drops of your choice of essential oil.
Steps :
For this, you will need to add 1/4th cup of clay powder to your bathtub.
Also, add a few drops of your favorite essential oil for a more soothing and relaxing effect.
Take a relaxing bath for 15-20 minutes.
Use a moisturizer after bathing.
My Experience With Aztec Clay Mask
This wasn't my first time with a natural cleansing mask, but I was still unsure about how it would feel against my skin. Most over-the-counter Aztec clay brands suggest that you should keep the mask on only for 10-20 minutes.
Since I have a severe acne problem, I mostly used the Aztec acne-clearing clay mask with an activated charcoal recipe for 15 days straight. I have oily and sensitive skin. Maybe that's the reason why the mask would turn scaly on my skin when dried out.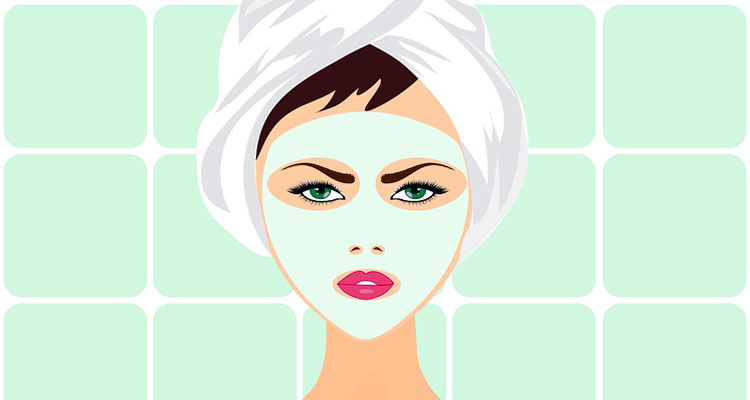 Honestly speaking, I could feel things getting soaked up from my skin whenever the mask is on. That's not unusual considering that this clay can soak up to 180 times its weight. It will deeply cleanse and detox your skin pores by absorbing all the gunk stuck inside them. Sounds awesome.
But going by the same logic, it won't work on hardened, cystic acne. The clay won't be able to penetrate the hard acne and, therefore, won't work. But for soft acne, pimples, and general skin conditions, this should work like a charm.
I would feel mild face pulsing and redness while leaving this mask to dry out. That's completely normal, considering almost everyone else who used it felt the same. The sensation would go away in a couple of minutes.
Sometimes, it would turn so dry and tight against the skin that I'd be scared to wash it off without pulling my acne-laced skin. So I always take a long shower when the mask is set. It slowly and gently melts away the clay from my face.
Once religiously used for a week, I could see the visible improvement in my skin texture, and the acne also started fading. It's been almost a month now, and they haven't completely vanished, anyone can still spot them, but they appear lighter.
Most of all, my skin feels better and is less greasy than before. I even got compliments from a couple of friends on how fresh I looked. So long story short, I'll keep using it. I love compliments.
The Bottom Line
If you want my opinion, then I'd say yes, Aztec clay is definitely worth giving a try. It doesn't work like a magic potion. Your skin won't magically turn gorgeous overnight only because of a clay mask. Be patient. Getting healthy skin involves some significant lifestyle improvement too. Don't forget to eat healthily.
Also, make sure to buy a quality Aztec clay powder; otherwise, you'll be wasting your time and energy. On that note, I'll wrap up the article. Be blessed with great skin! Thanks for reading.